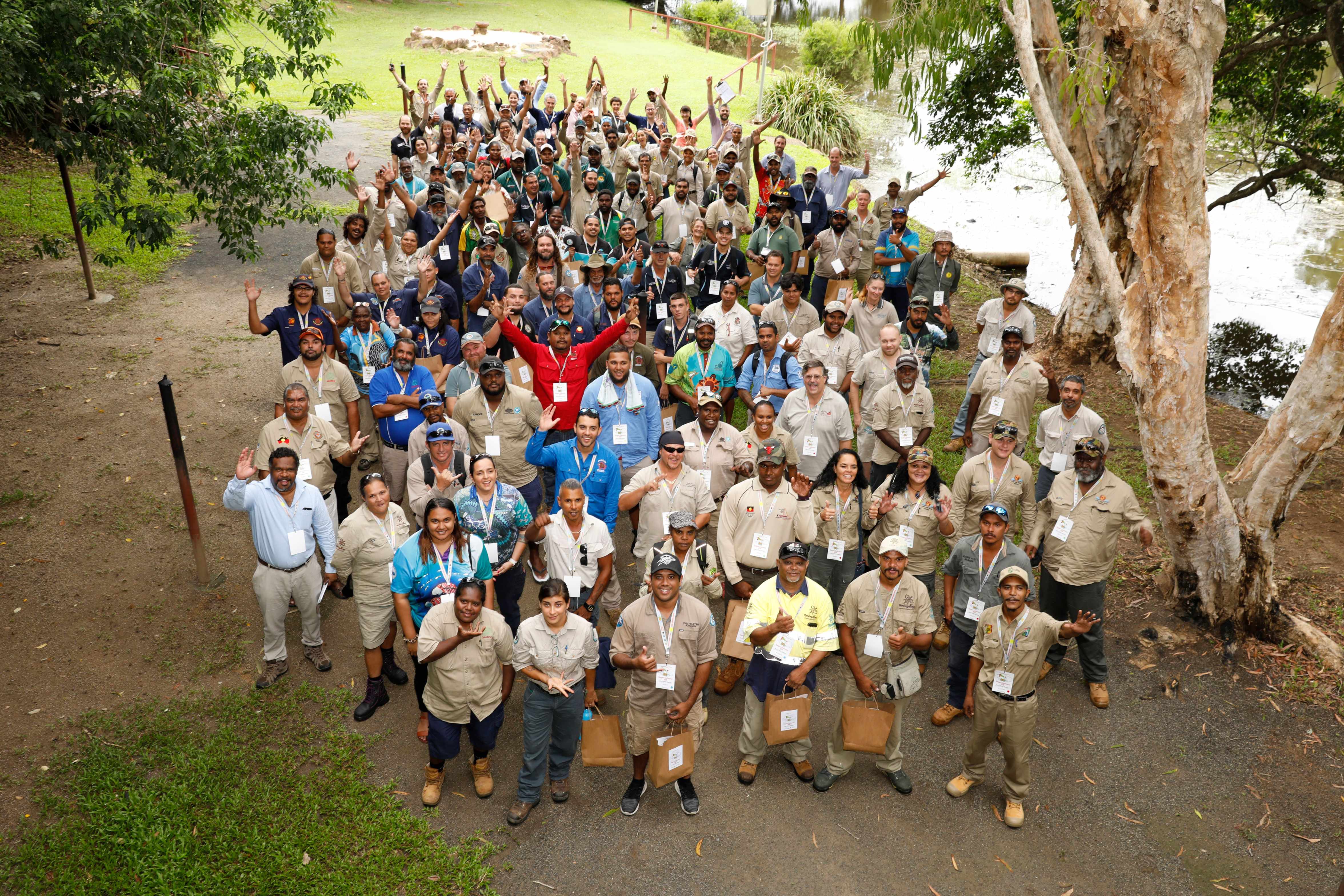 2024 Queensland Indigenous Land and Sea Rangers Conference
Tjapukai Aboriginal Cultural Centre
05 - 07 Mar, 2024
Register
About ICS
Indigenous Conference Services
ICS, an Indigenous-owned enterprise committed to closing the gap in Indigenous health and well-being, operates independently and without government funding. Our mission centers on prioritizing First Nations culture and self-determination. With our highly skilled team, we expertly manage a diverse array of events for community organizations, with a specific focus on promoting Indigenous identity, education, and partnerships. One of our key strategies for advancing Indigenous health is through funding conferences via strategic partnerships, allowing us to steer clear of government funding while fostering agenda customization. Tom Callaghan, our dedicated CEO, specializes in collaborating with NGOs and governments to promote Indigenous health and well-being. Our conferences play a pivotal role in facilitating positive information sharing, fostering cooperation, and driving discussions that underscore the importance of face-to-face networking for empowerment and the enhancement of Indigenous health and community development.
View Conferences
Our Vision
ICS stands as the foremost and most enduring professional event management company in First Nations Australia, distinguished by our independence from government funding. Our unwavering commitment to closing the gap in Indigenous health, when coupled with our rich heritage, propels us to consistently deliver the highest standard of professional event management services.
At the heart of our organization lies our people and culture, individuals deeply dedicated to advancing First Nations affairs both in their professional roles and personal experiences. Over the years, we have meticulously assembled the most seasoned Indigenous Conference Management team in the industry. Since our inception, we have successfully orchestrated a remarkable array of events, both on the domestic and international stage, firmly rooted in our mission to promote Indigenous health and close the gap.
ICS boasts an impressive track record, having flawlessly managed conferences hosting up to 6,500 delegates, organized festivals with attendance exceeding 70,000 over two days, and facilitated countless smaller conferences and events. Our comprehensive suite of services extends to community organizations, offering a diverse range of options, from full-scale event management to strategic marketing initiatives. Additionally, we provide valuable services such as complimentary conference venue sourcing, all geared towards supporting our partners in their pursuit of advancing Indigenous health and closing the gap.
Our Purpose
At ICS, we are unwavering in our belief that education serves as a powerful catalyst for driving positive change. Our dedicated mission revolves around advancing Indigenous health and independence while actively contributing to closing the gap through private enterprise and strategic partnerships. We specialize in funding conferences in close collaboration with community organizations, liberating them from the need for government funding and enabling them to address the specific issues critical to their mission. Every conference organized by ICS places a paramount emphasis on public interest and steadfastly upholds grassroots principles, furthering the cause of Indigenous health.
At the heart of our company lies our profound commitment to our people and Indigenous culture. The ICS team is deeply immersed in First Nations affairs, both professionally and personally, embodying our passion for this cause. Over the years, we have cultivated a seasoned Indigenous Conference Management team with a rich history of organizing numerous events, spanning from intimate conferences to expansive festivals, both in Australia and internationally. Our comprehensive event services encompass every facet, including marketing and complimentary venue sourcing, all aimed at providing robust support to our valued community organizations in their pursuit of advancing Indigenous health and independence.
Our Values
Our Koori CEO, Tom Callaghan, proudly hails from Kempsey in Dunghutti country, New South Wales, and is deeply committed to the cause of closing the gap in Indigenous health. At ICS, we specialize in collaborating with NGOs and governments, orchestrating insightful conferences that foster open discussions and align with Indigenous self-determination principles. Additionally, we provide vital support to national associations in the development of impactful events. Our well-established and successful business model not only streamlines the process for organizations but also conserves valuable time and resources. It's worth noting that we maintain a steadfast commitment to neutrality and independence from political agendas, ensuring secure funding for our initiatives aimed at advancing Indigenous health.
We refrain from involvement in government politics, with no desire to establish a profile that could disrupt or conflict with any community group's philosophies or beliefs. Our exclusive goal is to bring together valuable information that can be disseminated for the greater benefit of Indigenous communities. We are determined to establish ourselves as a recognized network sharing essential tools and as a provider of top-tier conferences and seminars, enriching both local and government organizations with access to quality speakers and training programs dedicated to advancing Indigenous health and closing the gap.